I am having my very first giveaway! I told myself that when I reached 50 followers I would do a giveaway. It is also part of my 20 Wishes. I'm very excited about this new venture in the blogging world. Since this was my first giveaway I had some questions and I knew just who to ask-Leslie.
Leslie over at Violet Imperfection is seriously the sweetest person EVER! She is my go to person for blogging answers . Her blog is so cute. I have no idea how she does so much. Her DIY projects are amazing and that sweet baby Violet is a doll. I just can't say enough about Leslie and her blog. Do yourself a favor and go check out Violet Imperfection!
www.violetimperfection.com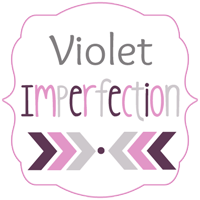 Please enter below and good luck!
a Rafflecopter giveaway